Friday, June 8, 2019 Grand Haven — MDNR Wildlife Biologist Nik Kalejs and Grand Haven Board of Light and Power employee's Robert Shelley and Derek Kean made the 240 foot climb up the chimney at the J.B. Sims Generating Facility for the banding of this year's Peregrine Falcon brood. The BLP nest site has produced 17 broods for a total of 47 chicks since the first pair of wild Peregrine Falcons began nesting on the Grand Haven power plant's chimney in 2001.
Wildlife Biologist Kalejs reported there are two healthy chicks one female and one male, called eyas, in the nest box.
"Since 2001, we have been able to band every one of the chicks produced at J.B. Sims.  The 47 chicks produced at the Sims Plant make it the most productive peregrine nesting and banding site in the entire state, let alone West Michigan.  This year, the cold early spring weather delayed nesting success, but the falcons came through again with two healthy looking chicks.  We also appreciate the help and cooperation of the Board of Light and Power in continuing to support the management of this rare species".
With this year's brood, the Grand Haven nest site has produced 26 female and 21 male chicks.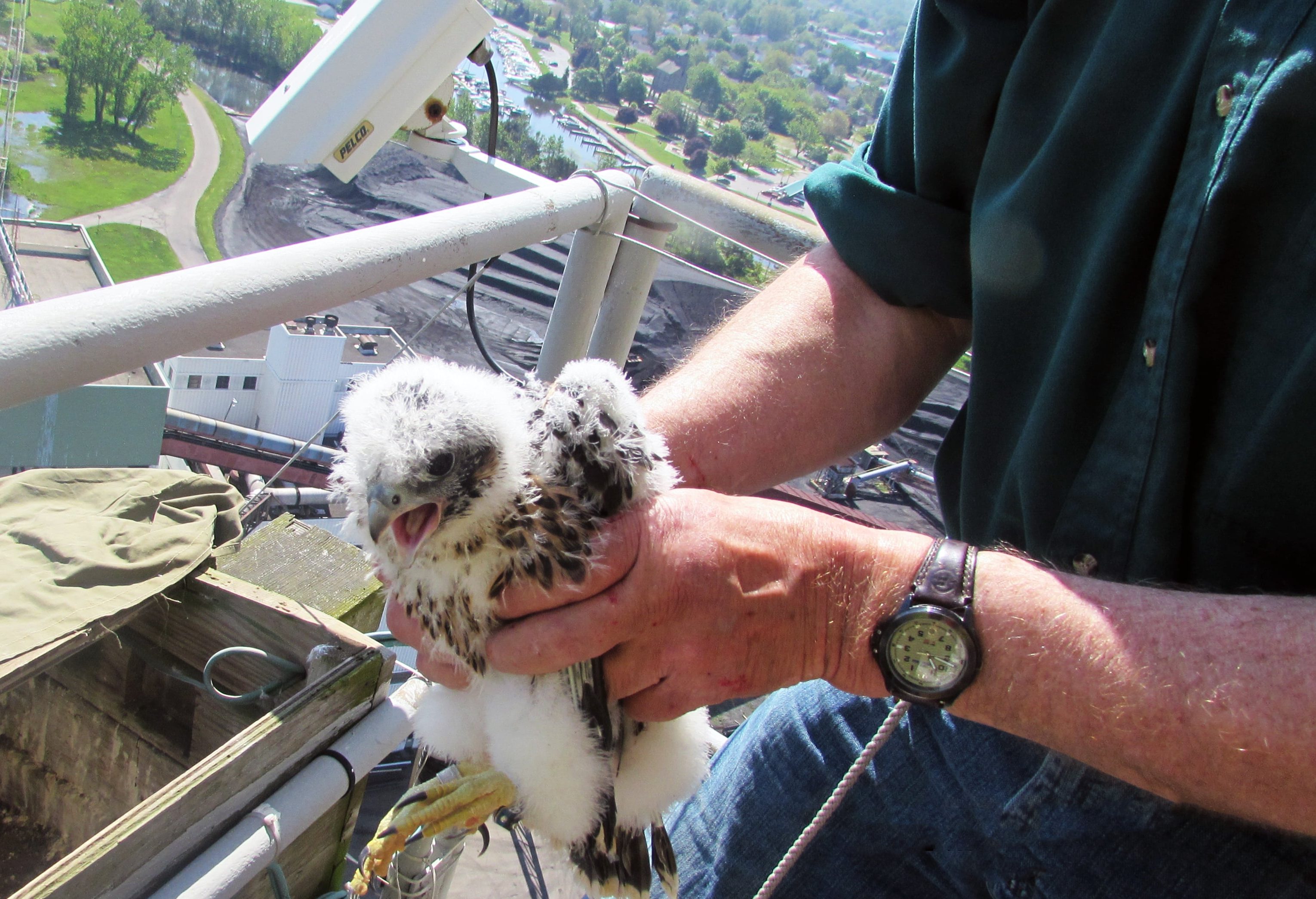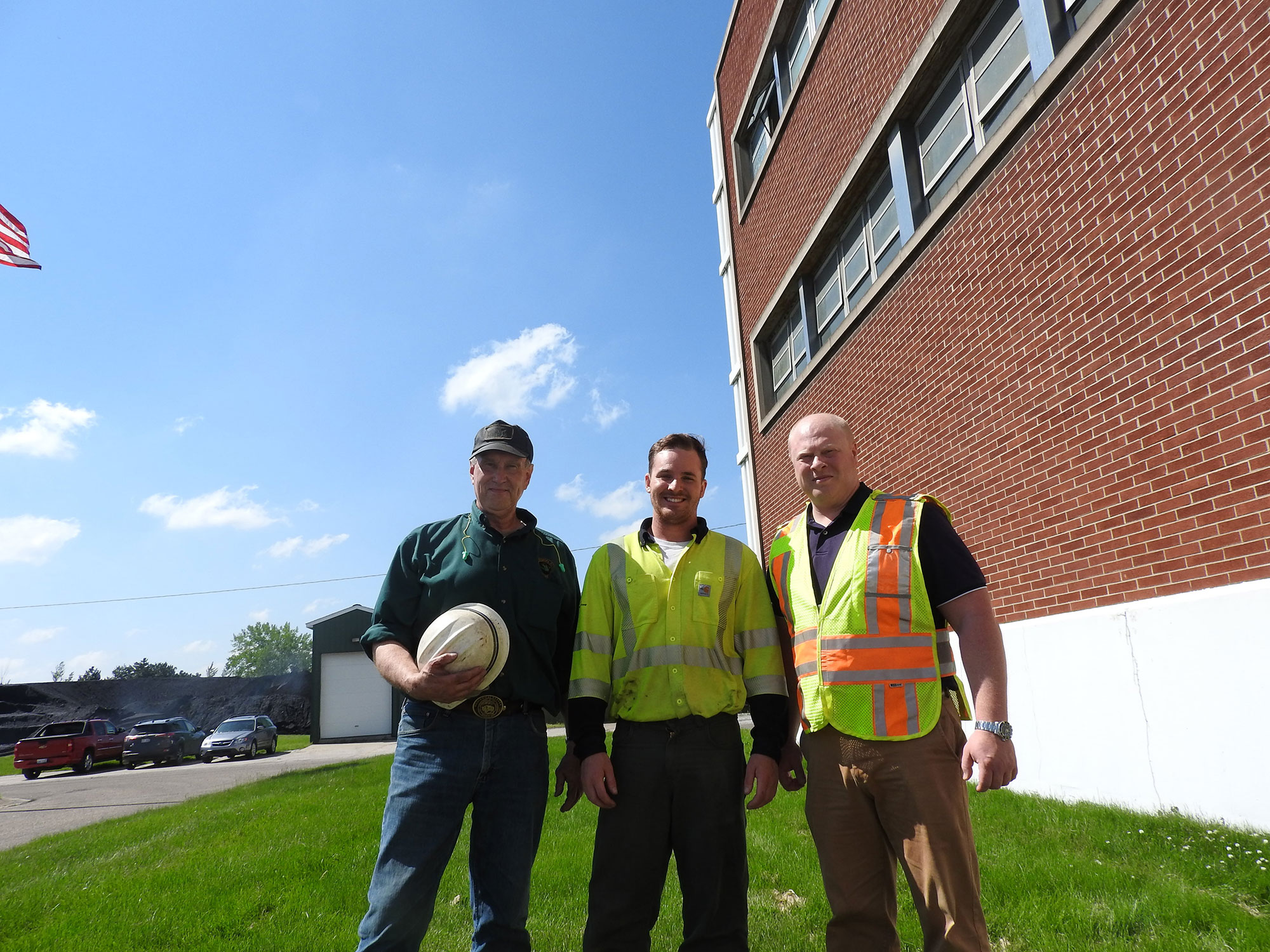 Peregrine Falcons were listed as an endangered species by the U.S. Fish and Wildlife Service in 1970, after their Midwest population was eliminated in the mid-1960s due to problems with the pesticide DDT.  In 1999, following extensive restoration efforts, the Peregrine Falcon was removed from the federally endangered species list, but it remains on the Michigan endangered species list.
Michigan's falcon banding program has helped spur a significant recovery for the federally protected and state endangered species. While the closure of coal plants throughout the region will eliminate nesting sites, Kalejs said the success of the program statewide should keep the bird population resilient.
"It's always tough to lose a great site," he said. "Without these artificial nest boxes, we wouldn't be where we are. I think we'll be OK overall as a statewide population."
Banding was also recently conducted at Grand Rapids locations, including Grand Valley State University's Eberhardt Center and the Kent County Courthouse.
Grand Haven area birdwatchers may view the Peregrine Falcons from Linear Park on Harbor Island in Grand Haven. The eyas will begin to learn to fly, or "fledge," in three to four weeks and are expected to remain in the area until fall before migrating south for the winter.  Adult Peregrines will mate for life, and generally use the same nesting site each year.
The end of an era: Grand Haven Tribune Article by Alexander Sinn, June 8, 2019
Where in the world is Leigh Ann? A Fox 17 news video on Peregrine Falcons