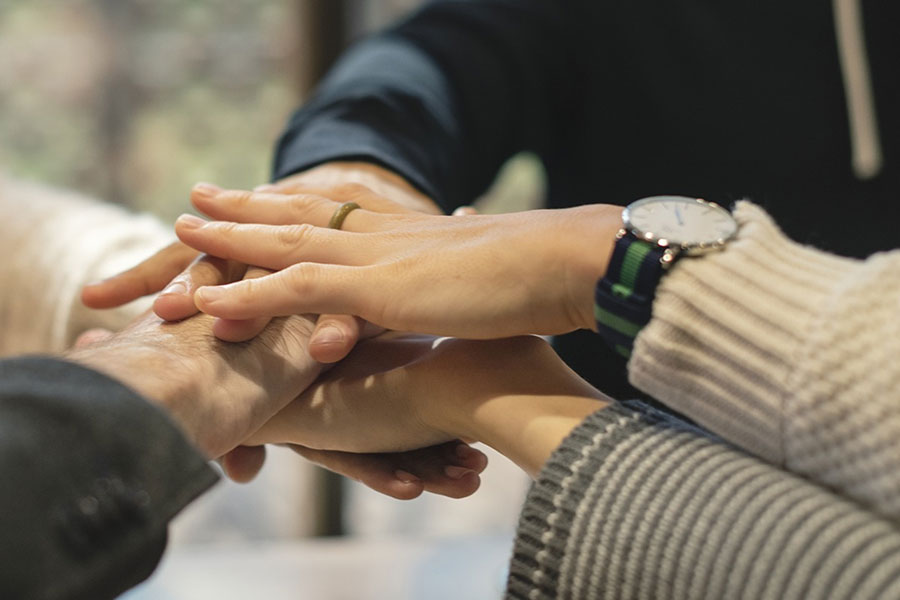 All customers seeking utility service payment assistance must apply online through the Michigan Department of Health & Human Services (DHHS) at the MI Bridges login page. If you receive a rejection letter from DHHS, submit it to local agencies for further assistance and consideration.
Begin the payment assistance application process Apply through MI Bridges here.
Log in using your MI Bridges account information. If you are a first-time user, create an MI Bridges account and search for Utility Service Payment Assistance resources. The Salvation Army is a Community Partner and can help you apply online for payment assistance. To set up an appointment with the Salvation Army, call 616-842-3380.
For a  complete list of Community Partners, click here.
Love in Action
326 North Ferry Street, Grand Haven MI 49417
(616) 846-2701
Love in Action partners with eight local churches to help clients with up to $2,500 each year by directly paying a mortgage, a rent bill, or utilities. We may be contacted for an appointment/inquiry at 616.846.2701 or love@loveinactiontricities.org.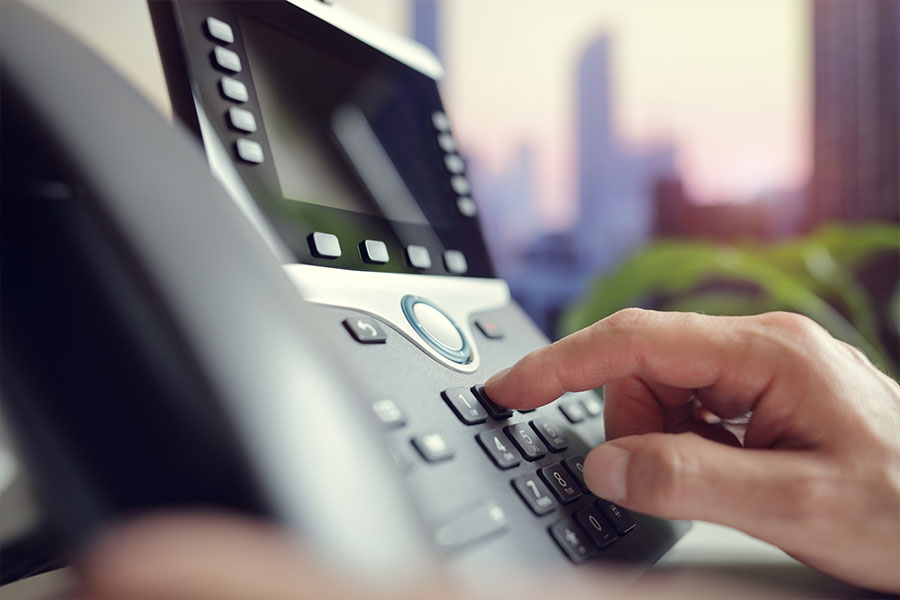 211
Michigan 2-1-1 is an easy way to connect with help of all kinds, right in your community. Need help with food, housing, or paying bills? Need support in a family crisis or community disaster? Just call, text, or search online and they will get you connected. Michigan 211 is available 24 hours a day, 7 days a week, 365 days a year.
Michigan Homeowner Assistance Fund (MIHAF) is a NEW Program that will grant up to $25,000 Per Household to Pay:
Delinquent mortgage/housing expenses, including property tax and insurance escrow shortages
Delinquent land contract payments, mobile home consumer loan payments, or mobile home park lot payments
Delinquent property taxes
Delinquent condominium/homeowners' association fees
Delinquent homeowner's insurance,
Delinquent utilities, gas, electric, water, sewer
Delinquent internet broadband services
Governor Gretchen Whitmer has designated the Michigan State Housing Development Authority (the Authority or MSHDA) as the operating agency to set up the Michigan Homeowner Assistance Fund (MIHAF) program in accordance with the guidance provided by the Treasury.
Who Is Eligible?
Homeowners with household incomes less than 150% of Area Median Income (AMI)
Homeowners who own and occupy the property as their primary residence
Homeowners must have and explain a financial hardship directly related to COVID-19 on or after January 21, 2020
How Do I Apply?
Use the secure online application portal to submit your application for assistance. This is the best way to apply for those who have a smartphone, tablet, or computer.
Program questions please call Customer Service 844-756-4423 or email MSHDA-HO-HAF-Program@michigan.gov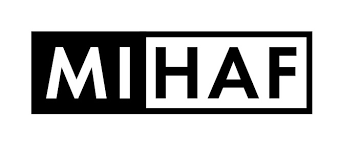 Salvation Army
310 N. Despelder St, Grand Haven MI 49417
(616) 842-3380
The Salvation Army's Energy Assistance Services (EAS) seeks to walk alongside low-income households to address energy crises. Through this process an applicant may be offered bill payment assistance, energy company subsidy program enrollment, and case management services.  The goal of these services is to support household financial stability and support the customer in achieving goals they have set for themselves.  In most situations, an EAS Case Specialist will meet with an applicant one-on-one to determine eligibility and to assess the need or opportunity for additional support.
513 East 8th Street, Suite 25
Holland, MI 49423
Phone: 616.392.7159
Good Samaritan Ministries is located in Holland and serves the residents of Ottawa County. They have an eviction diversion program for tenant and landlord applications.
Community Action Agency
12251 James St., Ste. 300
Holland, MI 49424
Phone: (616) 393-4433
Toll-free: 1 (800) 764-4111 Ext. 4433
Utility Assistance:
Assistance is available for heat, water, electricity, and deliverable fuels to prevent loss of service or to have service restored. Community Action Agency works with you, the Michigan Department of Health and Human Services (MDHHS), and the utility providers to find ways to assist you with energy bills while you seek to become self-sufficient. Eligibility determinations are made by MDHHS in most cases.
Choose Ottawa County Community Action Agency (OCCAA) as your referral partner.
Call us at (616) 393-4433 or email us for help in starting your journey to self-sufficiency. Please call or email us before attempting to visit our offices in person.
a TrueNorth community service
6308 S. Warner Avenue | P.O. Box 149
Fremont, MI 49412
Phone: 231.355.5880
TrueNorth Community Services' emPower heat and energy program assists people who are struggling to afford their heat-related utility and deliverable fuels bills in Michigan, helping them strive to become self-sufficient.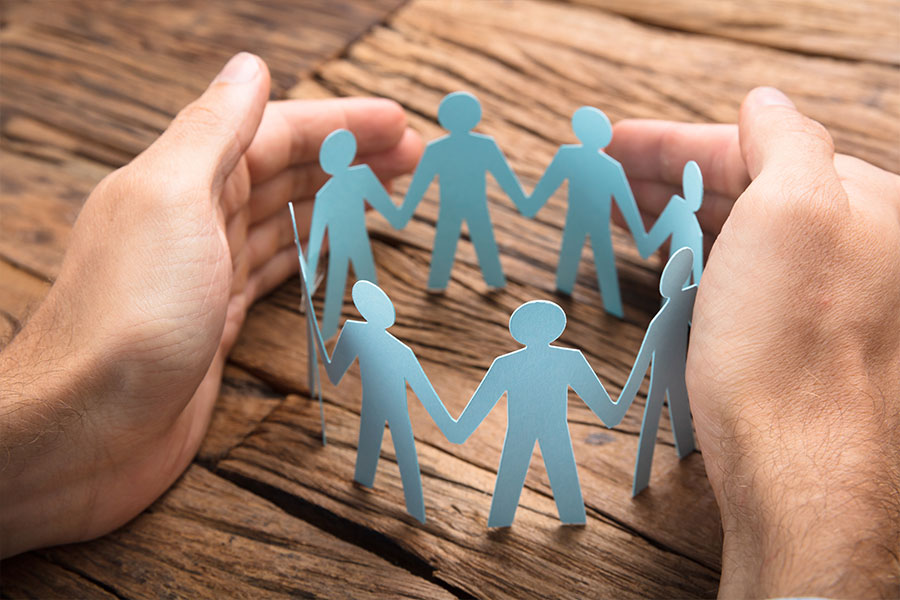 Hometown Helping Hand
Hometown Helping Hand is a program implemented by the Board of Light & Power to raise additional funding to assist families in need in the Grand Haven area with paying past due electric bills.
GHBLP Customers may apply for Hometown Helping Hand Program assistance through the Grand Haven Salvation Army. Call (616) 846-3380.
Weatherization Assistance Program
This is a free program for individuals and homes that qualify. The program includes an inspection that will determine what eligible Weatherization activities will be performed. A licensed contractor will complete these measures and a post-inspection will be done for quality assurance.
Weatherization tasks may include things like attic insulation, wall insulation, floor insulation, weatherstripping, window caulking, and other minor home repairs.
Weatherization can make your home feel more comfortable and help keep your family healthy. Weatherization can help homes keep cool during the summer and warm in the winter and reduce air leaks. It can also help reduce heating fuel and electric bills.
Who Qualifies?
To qualify for this assistance a family's home may not have been weatherized by the use of this program in the last 15 years. The household must complete an application with CAA and be income-eligible. Homeowners (including mobile homes) and renters may qualify if they meet program guidelines.
Income limits change annually. Please call (616) 393-5610 with any questions about the program.
In the 2022 fiscal year, the Community Action Agency helped over 42 households in Ottawa County with 5 of those located in the Grand Haven, Spring Lake, Ferrysburg, and Nunica areas. The eligible households received on average $6,500 in-home weatherization assistance through this program.
Properties that have received Weatherization assistance in the past are ineligible for the program. Income limits change annually.
Please call (616) 393-5610 with any questions about the program.
The Salvation Army can help you apply online for the Weatherization Assistance Program (WAP). To set up an appointment with the Salvation Army, call 616-842-3380.