Avoiding Tree and Utility Conflicts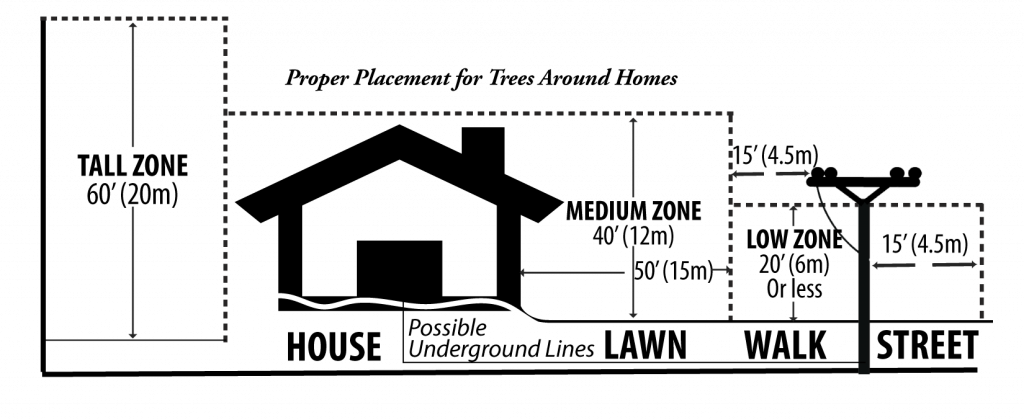 Tree Trimming and Removal
Proper clearance may require our crews to trim, mow, or remove trees on or around your property. These are the five most common ways the Grand Haven Board of Light & Power trims for safety.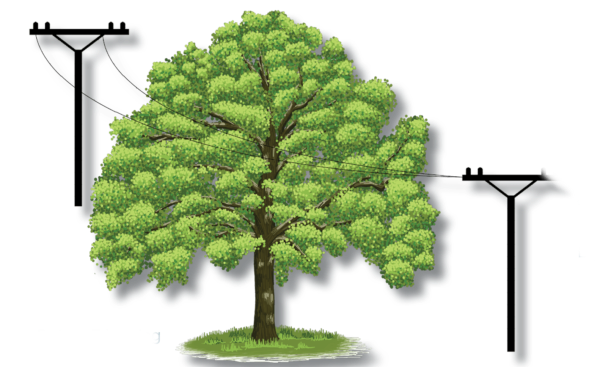 This tree would require full removal.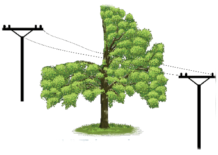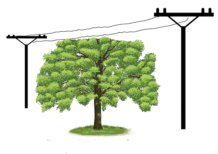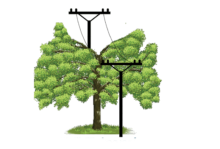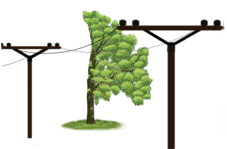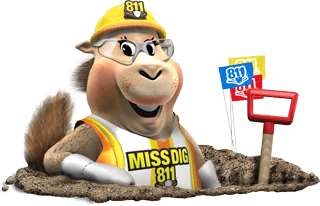 Before digging, always call MISS DIG 8-1-1 to have underground utility lines marked to avoid accidental injury. Consider the mature height of trees before planting. A mature height of 20 feet or less is recommended when planting in the low zone, which is 15 feet on either side of utility wires. Do not plant near underground utility services. Roots can grow and interfere with underground pipes, cables and wires. Future repairs to these facilities could also damage the health and beauty of nearby plants and trees.
Safe Digging Starts Here – Click Here to request Underground Utility Markings.
MISS DIG 811 provides this free service to homeowners, excavators, municipalities and utility companies via our web based locate requests- elocate.missdig.org, or by placing a toll free call to 811 or 800-482-7171. The mission of MISS DIG System, Inc. is to safeguard the public, environment, property, and utility infrastructures and promote utility damage prevention through a quality, cost-effective process for our customers.
Excavators, landscapers, farmers, homeowners and contractors can contact us 7 days a week- 24 hours a day! Before you dig contact
MISS DIG 811 - IT IS THE LAW!