Commercial & Industrial Energy Waste Reduction Brochure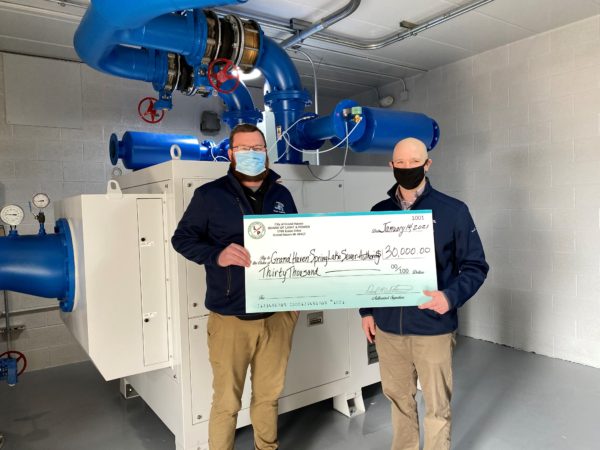 The GHBLP'S Energy Smart Program makes it easy and more affordable for Commercial & Industrial businesses to reduce energy consumption and overall electric charges. The Energy Smart Program provides rebates for qualifying prescriptive and custom energy-saving updates. Whether you run a restaurant, small shop, retail store, or large industrial business, the BLP can help you gain a competitive advantage through energy-efficient improvements.
Pictured left to right, TJ Tuin, Operations Supervisor, and Ryan Vredeveld, Superintendent, at Grand Haven/Spring Lake Sewer Authority.
Read how Walmart-Grand Haven, Klever Kutter LLC, Engine Power Components, West Michigan Academy of Arts & Academics, and Jost International earned rebates for their energy-efficient projects through GHBLP's Energy Smart Program.