Wood Pole Inspection Program

Osmose Utilities Services, a contractor for Grand Haven Board of Light & Power, will be performing system-wide wood pole integrity inspections from September through December 2020.
The process involves hammering, drilling, and digging around poles. To complete the inspections, crews may need access to your property. Any Contractor working for GHBLP will be able to identify themselves.
Questions? Please contact GHBLP Customer Account Representatives at
616-846-6250 or
customerservice@ghblp.org.
We appreciate your assistance with our wood pole inspection program.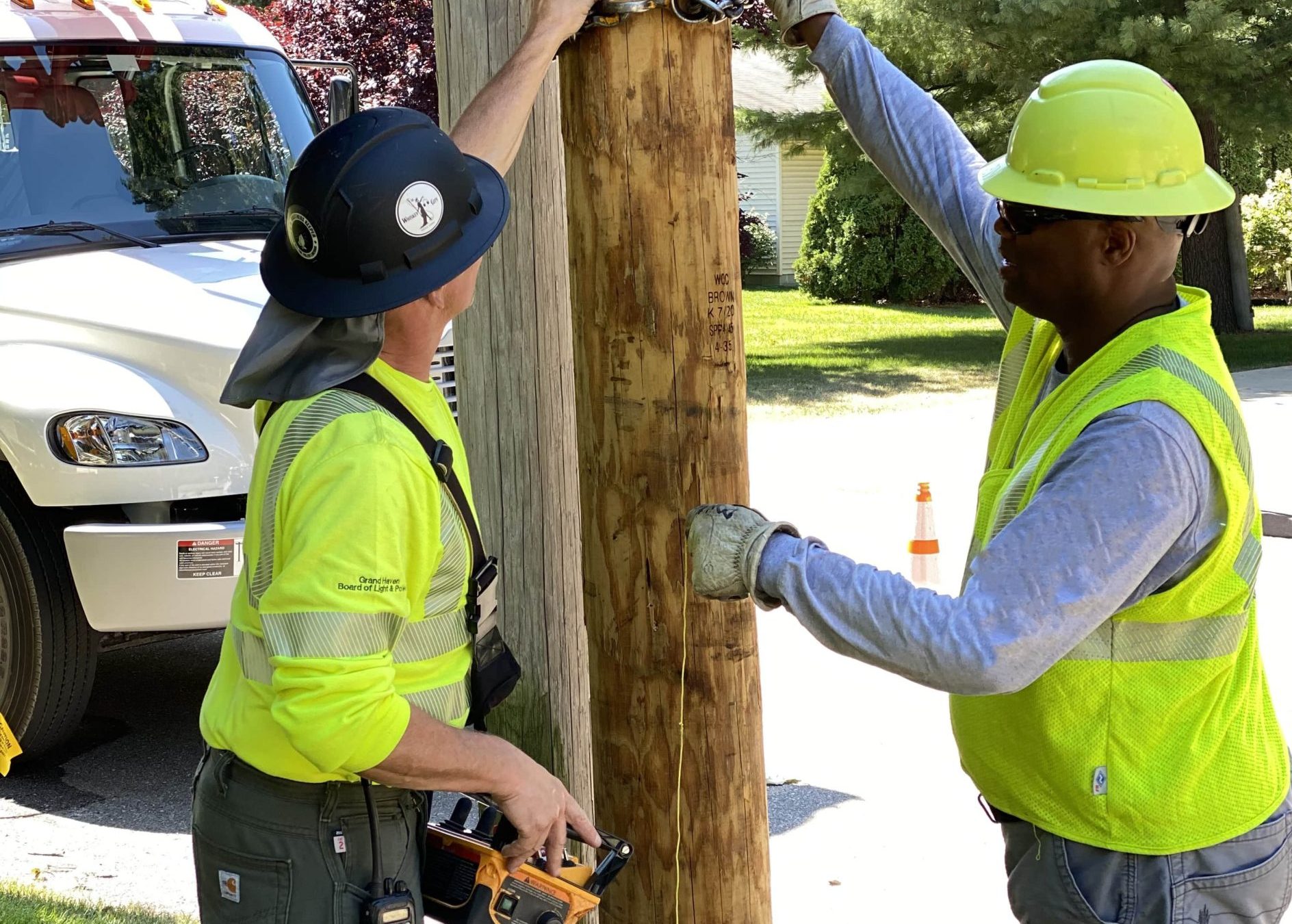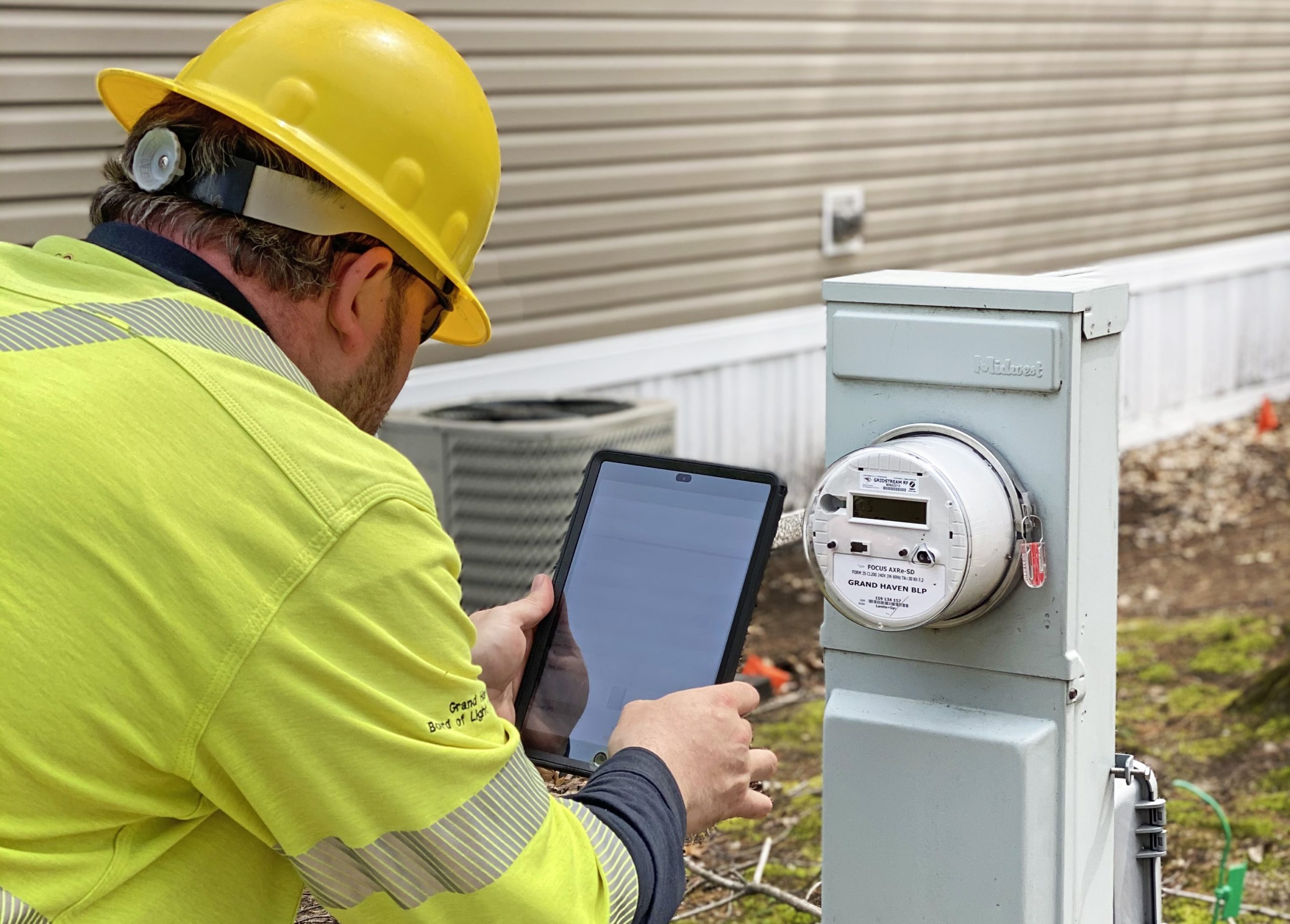 Advanced meters represent the next generation of electric meters and will replace all older analog meters still in use. They take advantage of two-way communication to enable the BLP to communicate with the electric meter at your home or business, enhancing reliability and providing additional capabilities. Remote communication and data transfer capabilities of these technologies enable remote meter-reading, outage notification, optional pricing programs, and alerts to help with troubleshooting and preventative maintenance.
Information coming from the meters will allow us to improve our efficiency during "peak" energy usage periods, which helps keep the cost of electricity lower. Modernizing our local distribution system will also promote better power quality and enable our utility to be more efficient when responding to outages, conducting maintenance or planning for new equipment. Instead of using outdated models or educated guesses, utility decisions can be made utilizing real-time information throughout the electric system. Advanced meters also increase the accuracy of electric bills, keep operating costs low, and allow us to diagnose billing problems sooner.
These installations pave the way toward eventually providing consumers greater access to real-time energy use information and offering more options for consumers to see savings on their electric bills.
Customers can be assured that the advanced meters are tested by manufacturers and that they meet stringent national standards for safety, security, and privacy requirements.
The BLP Advanced Meter installations started in April 2020 and will continue until the end of the year. Customers received letters notifying them that a new meter will be installed with a follow-up notification when BLP employees will be installing meters in their area. The installation and technology upgrades should be transparent and will not normally require any action by customers to complete the process.
We look forward to completing this project that will bring many benefits to our community. We have a vision for our energy future, and we look forward to working collaboratively on reaching that vision for a more efficient, secure, and reliable local electric utility.
Sims Demolition Project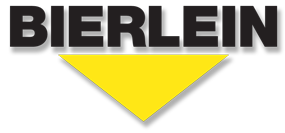 The Grand Haven Board of Light & Power is about four months into the Sims demolition project on Harbor Island, which began with asbestos removal from all areas within the plant. Contractors have removed the Unit III turbine, coal crusher, electrostatic precipitator, and Units I and II coal conveyor belts. The distribution substation on the property is in the process of being consolidated and rebuilt, and the interim heat source equipment for the downtown snowmelt is being installed to ensure we are prepared for winter weather.