COMMUNITY NEWS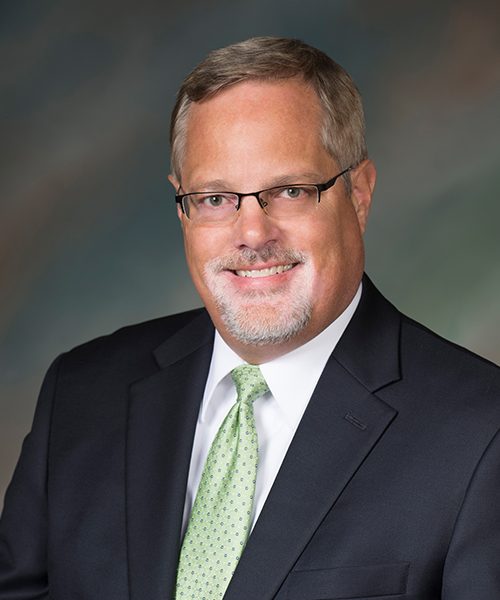 Grand Haven, MI – On Thursday, March 31, 2022, the Grand Haven Board of Light & Power held a special closed session meeting to conduct an early out of cycle performance evaluation of David Walters, BLP General Manager, which is typically held in May or June of each fiscal year. The intent of holding the evaluation early was to provide the Board and the General Manager the opportunity to address recent public criticism of BLP processes.
The overall evaluation consensus rating from the Board is that the General Manager is "exceeding performance expectations." As part of the Board's process, they also solicited a rating from the BLP's senior staff, which also rated the General Manager as "exceeding performance expectations."
Larry Kieft, Board Chair, stated on behalf of the Board, "The Board has concluded recent public criticism, statements and allegations noted in this process are baseless and without merit."  Kieft said, "The Board is determined to correct any public misconceptions caused by these statements and move forward. The Board of Light and Power is solely responsible for conducting the General Manager's evaluations. We believe David has acted appropriately and effectively consistent with the Board's direction. In addition, we have also found BLP staff, under the General Manager's direction, have been appropriately open and transparent in sharing public information while conducting the BLP's affairs under direction received from the Board."
Mike Westbrook, Board Vice-Chair reiterated during the evaluation process that he had talked with EGLE Geologist Kent Walters, and he verified that no one at EGLE suggested a need or a requirement to replace BLP environmental staff, consultants, or legal advisors, as was recently alleged publicly regarding remedial activities on the Sims site.
Under Walters' direction, the utility successfully retired its coal-fired generation plant on Harbor Island and transitioned operations to a diversified power supply portfolio. He also led efforts to reduce rates to BLP customers by an average of 7.0% over the last 6 years, contributing to providing competitive rates across all rate classes.
Board Member Todd Crum stated, "Mr. Walters has led a very successful transition to a diversified power supply portfolio. He is a talented leader with great business sense as our financial statements reflect. He is a proven leader in the electric industry with appointed leadership roles at both the National and State level." Crum continued, "Misinformation was cast into our community about meeting behind closed doors, not using impartial experts and consultants, not engaging with, or listening to the public, and a lack of transparency. The Board recognizes these allegations are false and that throughout all of this, the BLP has continued to follow the correct path and our continued significant accomplishments reflect this."
Board Member Gerald Witherell added, "I do not believe there is a better individual to have led the BLP through our recent transition, from being dependent on an outdated, expensive, local coal-fired plant, to developing a remote diversified power supply portfolio fully utilizing our new high-voltage interconnections with the regional grid."
Board Member Andrea Hendrick stated, "Mr. Walters clearly has a great reputation within the electric utility community. He is goal-oriented and has a large wealth of knowledge. It is obvious that he cares about the future of the Grand Haven Board of Light & Power." Hendrick added, "I support the overall rating and evaluation process." Hendrick does not support issuing a Board statement regarding alleged accusations.
In a letter provided to the Board by the BLP executive staff team, they stated, "There is not a more qualified person in this industry to lead Grand Haven Board of Light & Power through this critical time of change. Dave has successfully turned this organization around and the senior staff fully support his contributions and his ongoing efforts to provide an energy future that serves in the best interests of this community."
Following a review of annual wage and compensation survey data for the General Manager's position, the Board directed staff to include a 3.0% base wage adjustment effective July 1, 2022, for the FY 2023 budget, which the Board will begin reviewing at their April Board meeting. The Board also directed the Chair and Vice-Chair to work with the General Manager to review his existing Employment Agreement and to bring to the Board any proposed changes for their consideration and approval.