Support Renewables with the Green Energy Program
Register for GHBLP's Green Energy Program
Looking for ways to make your electricity more environmentally friendly? With our Green Energy Program, GHBLP will purchase renewable energy credits (RECs) from renewable sources like wind and solar. That means your utility payments directly support the generation of more renewable energy on the grid.
Contact our Customer Account Representatives at 616-846-6250 or fill out the form below to register.
How Does It Work?
Both residential and business customers can choose to purchase more renewable energy for an additional charge of $.008/kWh. The program requires a 12 month rate commitment, and purchases must be made in 100 kWh increments.
Beyond the renewable energy already in our power supply portfolio, GHBLP uses your green energy funds to purchase additional renewable energy credits from regional renewable energy providers.
What's a Renewable Energy Certificate?
Renewable Energy Certificates (sometimes called Credits) or RECs are a product on public energy markets, and each certificate directly represents actual, renewable energy generated from wind, gas, hydro and solar resources.
The regional transmission network, sometimes called the "grid" has many different power supplies feeding into it. Some are renewable and others or not. The US has many different power networks, and RECs are sometimes available for purchase within our network or perhaps from others. Ultimately, when connected to the "grid," there's little way of knowing where your power comes from at any time. However, RECs create a way of guaranteeing an increased share of renewable energy available to all of us.
For example, a small wind farm generating 1,000 MWh each year can sell 100 renewable energy credits for that power. These credits are then sold to utilities like GHBLP who can apply them as additional energy credits as needed each month depending on demand.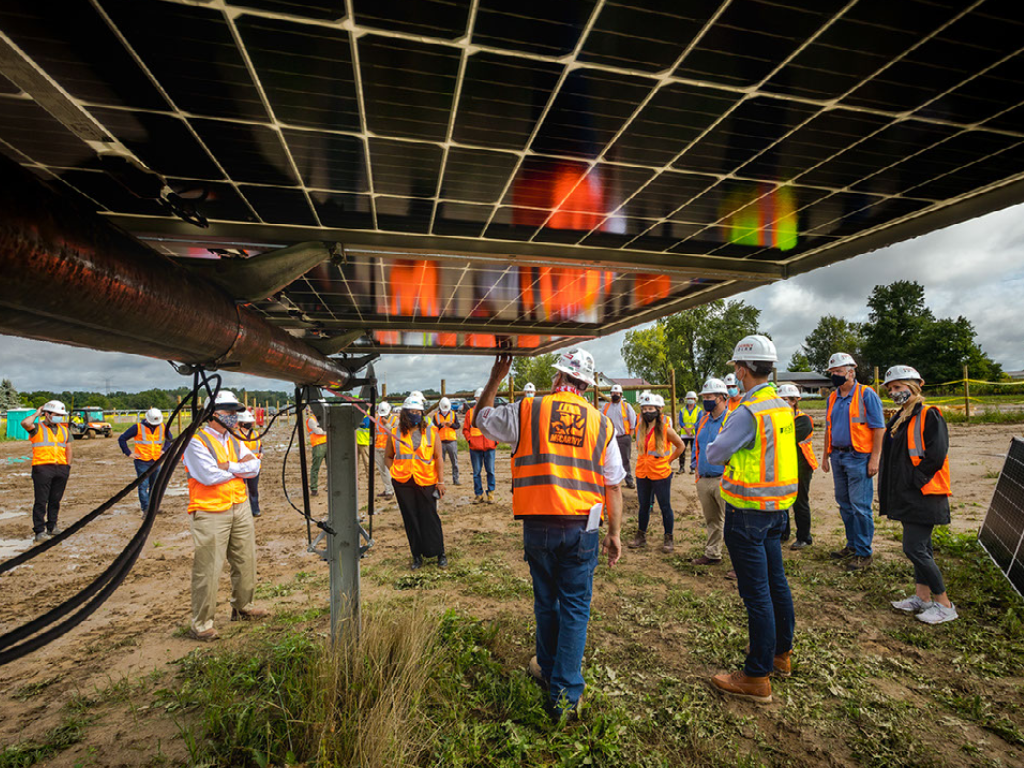 Isn't Some of the Energy Renewable Already?
Yes, a certain portion of your current energy is already purchased from renewable resources. Since the retirement of the Sims plant, all of Grand Haven's energy has been purchased from the regional network. Of those purchases, about 25% of GHBLP's purchases come from renewable energy sources, well above Michigan's Portfolio Standard amount required of utilities.
In fact by 2024, 28% of Grand Haven's power supply portfolio will be purchased from renewable energy sources. Increase your purchase even more through the BLP's Green Energy Program today!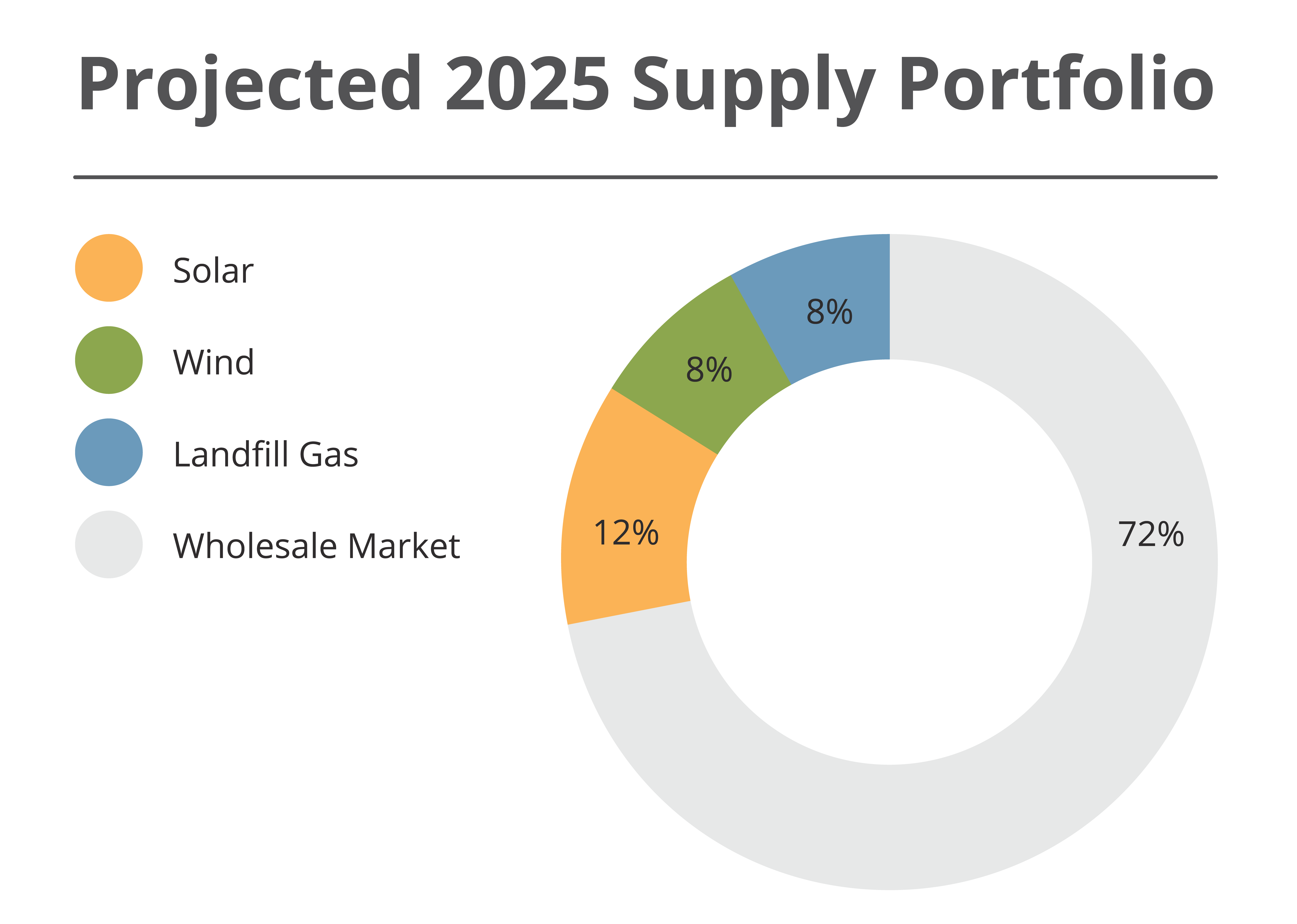 Ready to Register?
Fill out the form below, or contact our Customer Account Representatives at 616-846-6250.