The GHBLP'S Energy Smart Program makes it easy and more affordable for Commercial & Industrial businesses to reduce energy consumption and overall electric charges. The Energy Smart Program provides rebates for qualifying prescriptive and custom energy-saving updates. Whether you run a restaurant, small shop, retail store, or large industrial business, the BLP can help you gain a competitive advantage through energy-efficient improvements.
Read the testimonial from GH Custom Molding and other BLP Commercial & Industrial customers who saved energy using our Energy Smart Program.
L to R, David Walters, General Manager, and Renee Molyneux, Administrative Services Manager from GHBLP presenting the incentive check to Wendy Morrow, Chief Financial Officer and Karl Chapel, President of Team GH Custom Molding.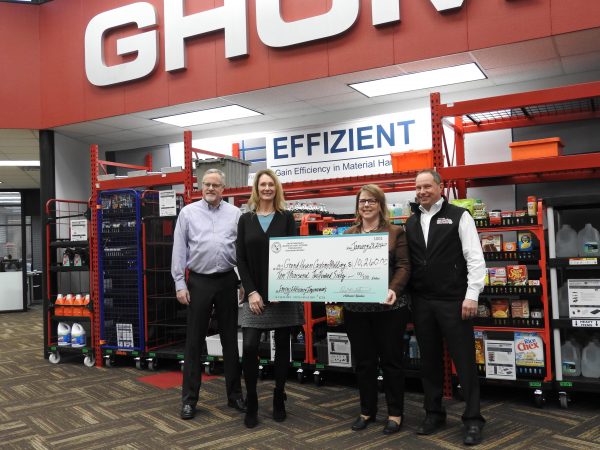 Commercial & Industrial Energy Waste Reduction Brochure